Allderdice High School
Class Of 1966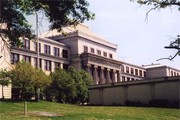 In Memory
DeDe Linder (Fink) VIEW PROFILE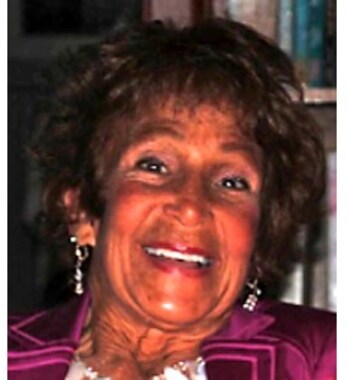 Age 72, of Fox Chapel, passed away peacefully on October 30, 2020. She was the daughter of Ruth and Isadore Linder (z"l). DeDe was loving, loyal, brave, tough, and an eternal optimist. She faced many challenges in her life but never complained, and always put others before herself. She set an example by which all could envy, persevering through one of life's most unfortunate circumstances to make a difference in the lives of everyone she encountered. She was a dedicated mother and grandmother and loved nothing more than spending time with her children and grandchildren, playing mahjong and bridge with her friends, shopping, exercising, sitting in the sun and decorating her home with beautiful flowers and trinkets. She loved pictures and surrounded her home with beautiful photos of the people she loved. DeDe was a graduate of Allderdice High School, Carnegie Mellon University, and Duquesne University. Prior to having children, she was an elementary school teacher. She taught Kindergarten at Adat Shalom for many years and spent much of her time volunteering for many local organizations, including her synagogue, Adat Shalom; Hadassah; Children's Hospital; Paws with a Cause; and so many more. She was an avid athlete, and even after she was injured in a bicycle accident 37 years ago that left her paralyzed, she continued to compete in racquetball, wheelchair racing, swimming, and more. She won multiple wheelchair competitions, including the Great Race, and won gold medals in track & field and swimming at the US National Wheelchair Games. You could often find her using her wheelchair bike through the streets of her neighborhood, swimming miles at Club 1, and walking her dog at Squaw Valley Park. DeDe is survived by her daughter, Julie (Rob) Paris and son, David (Tricia); grandchildren, Ari, Judah and Henry; former husband, Rodney Fink; sister-in-law, Marsha Turner; her nieces, Lauren and Lindsey Turner, and Jennie and Ben Linder; brother, Alan (Barbara) Linder; and her many wonderful friends, who were like family to her. We would like to give a special thank you to her nurses, who cared for her so deeply and were instrumental in allowing her to live with dignity, remain independent and always live her best life. Graveside Services and Interment will be held on Sunday at 10 a.m. at Kether Torah Cemetery. Please join us... In lieu of flowers, donations may be made to your charity of choice, or Adat Shalom Synagogue (adatshalompgh.org), Paws with a Cause (pawswithacause.org), or Jewish National Fund (jnf.org).
https://obituaries.post-gazette.com/obituary/diane-dede-linder-fink-1080661323
Click here to see DeDe's last Profile entry.